Interwell, in cooperation with Swegon and Pacudo, has developed a unique solution for packaging of Swegon's comfort modules. Swegons goal was to decrease the use of wood in packaging and thus minimize sawing and nailing that causes dust, noise and increased risk of injuries and incidents.
In the new solution, Swegon's comfort modules are stacked in individual boxes on a pallet and then protected in the corners with Sonopost corner protection made from extra strong cardboard. A folding lid is placed on top and edge protection added before the goods is secured with straps and stretchfilm.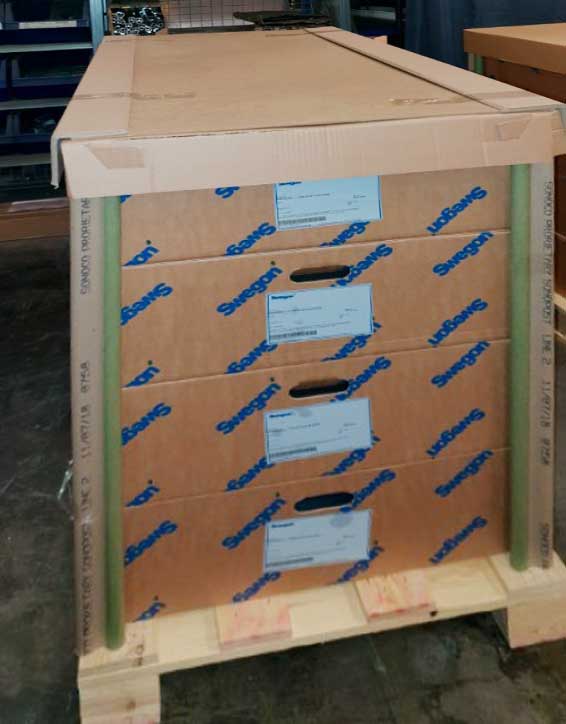 Packaging time cut in half
At Swegon's factory in Arvika, the packaging time for the PARASOL family of products have been cut in half, thanks to the new solution where wooden crates have been substituted with the Sonopost corner protection.
Simplified handling and less waste at the construction site
Time is saved also on the construction site, since unpacking is now quicker and there is no need to use crowbars to open wooden crates. The amount of wooden waste that need to be separated and left for recycling has decreased.